June 16, 2021
From June 9th to 11th, 2021 the UBC Future Waters group hosted the 2021 Water and Environment Student Talks (WEST) Conference. Unbounded by geography, the virtual 2021 WEST Conference welcomed 250 participants from 25 countries for three days of knowledge-sharing and water discussions.
The 2021 WEST Conference theme, "Collaborating for our Future Waters.", was inspired by understanding that solving our future water challenges will require a necessarily interdisciplinary approach. Presentations during the extremely successful WESTalks weekly global water seminars hosted by IC-IMPACTS and UBC Future Waters since June 2020, made evident that water presents an interdisciplinary challenge. WESTalks presenters explained that no engineer alone can solve the water challenges of a rural Nepalese village, like a policymaker alone cannot set wastewater effluent limits without understanding ecosystem health and treatment capabilities. The WEST Conference united students and water experts across disciplines, cultures and geography to learn the valuable contributions we each must make, and how we must collaborate to address our future water challenges.
Students and presenters alike praised the success of this student-run event for uniting such a diverse group of water researchers and providing an engaging and full three days of content.
Three keynotes: Dr. David Sedlak, POLIS Water Sustainability Project, and Dr. David Boyd.
Three moderated panel discussions: The Future of Urban Water: Vancouver Rain City, Water in Disaster Response, and Collaborations in Water Governance.
Water Industry Showcase and a virtual Awards Banquet.
37 student presentations on the themes: Treatment Technology, Global WASH, Water Governance and Water, Environment and Reuse.
Awards winner can be found on the WEST Website.
UBC Future Waters includes students from Civil and Chemical and Biological Engineering, IRES, SCARP, MEL, Forestry and EOS. The 2021 UBC WEST Conference Organizing Committee included eleven UBC students: Karl Zimmermann (Chair), Leili Abkar, Brianne Della Savia, Abhishek Dutta, Rahul Dutta, Hiroki Fukuda, Sifat Kalam, Monika Korczewski, Sarah Marshall, Joanne Nelson and Jess Wei. Thank you to all who helped to make this event happen.
Students interested in joining UBC's water discussions are cordially invited to join the UBC Future Waters Student group or sign up for the UBC WaterList. Any questions about the WEST Conference can be directed to Karl Zimmermann (karl.zimmermann@ubc.ca).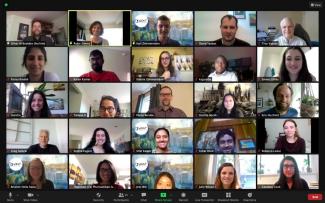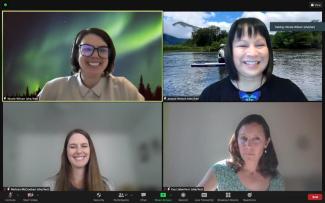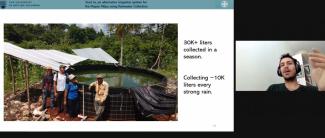 ---